Bellaire High School Project Update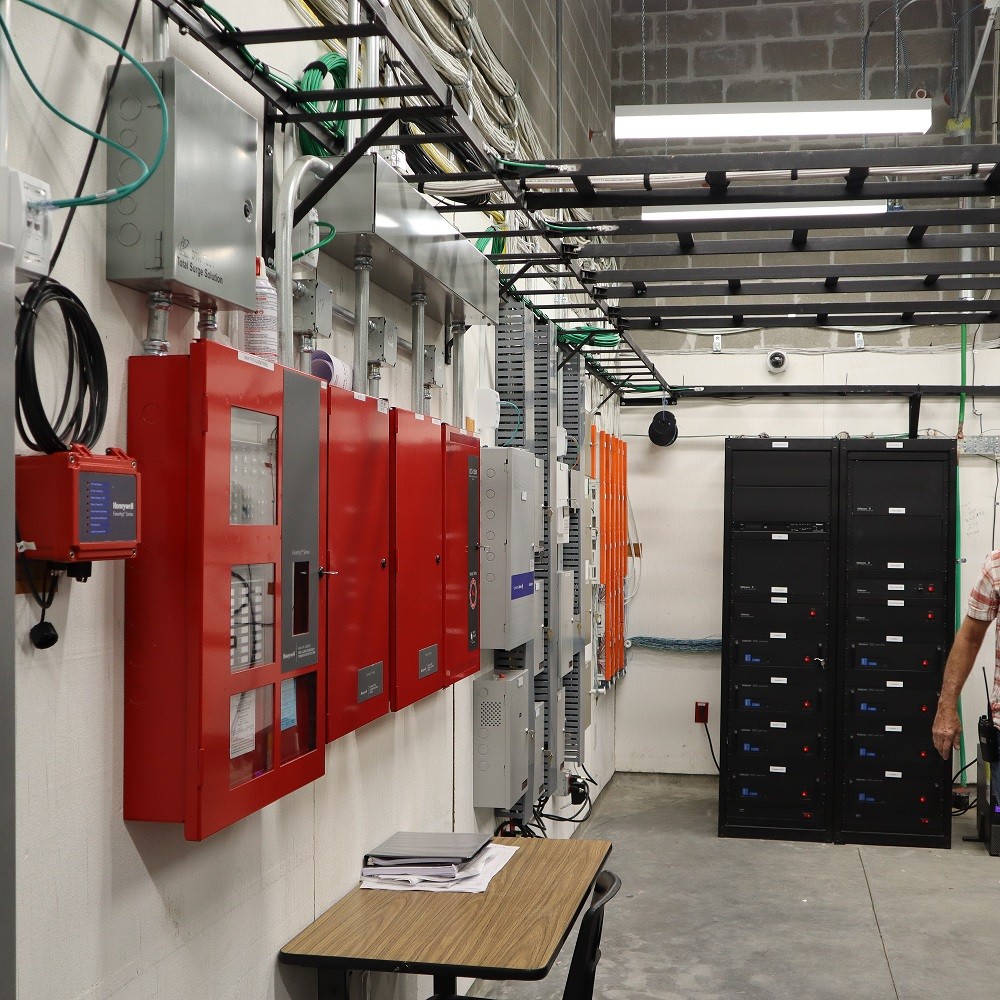 BLTI was awarded a contract with Bellaire HISD for the installation of a Fire Alarm System, Access Control, Intrusion, Aiphone, and Video Surveillance system for Bellaire High School's massive brand-new campus. The newly built 400,000 square foot high school incorporates several designs and technological advancements that BLTI is proud to install.
Beginning in 2020, BLTI began to implement our Bi-Directional Amplification system (BDA). The idea behind this is simple. If a 911 or first responder was to come out to the school for any reason, their radio signals would immediately fail as soon as they stepped on the school grounds. That is what they design those schools to do, however with our BDA system, we are able to allow communication inside the building to teammates outside. The BDA system is a signal booster that enables reliable coverage within the building, tunnels, and other large areas. At Bellaire High School, as you can see in the photos, there are massive areas with turns, stairs, twists, and classrooms all around. Not to mention, the continuous construction, as they are still actually adding on the school itself.

Along with Installing the BDA system, what is required is a test to make sure when we let out different "pings" that the BDA antennas are able to pick up these signals and relay the messages. Below you will see the device we use to test the signals, and one of our specialists testing the communications within the school.
Related Posts
By accepting you will be accessing a service provided by a third-party external to https://blti.com/