Houston SCADA System Maintenace Checklist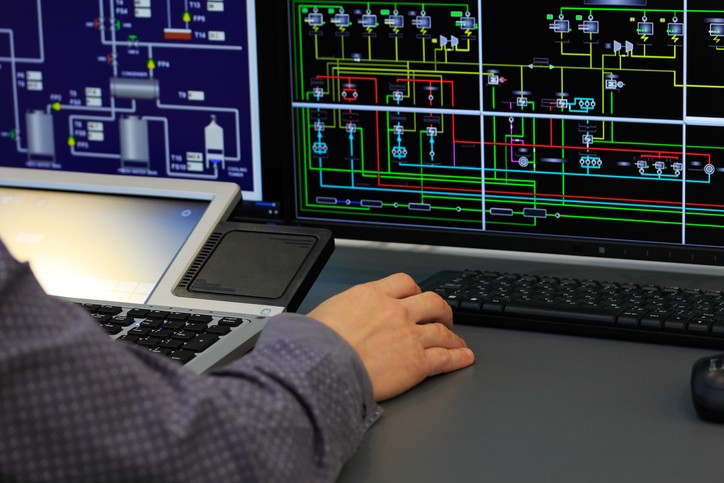 Houston SCADA Systems Audit Systems
Many water and wastewater treatment plants located in the Houston area require the use of supervisory control and data acquisition systems (or SCADA) and related instruments.
They can perform control functions faster than humans and respond much more quickly. They notify operators of upcoming events or issues that have occurred. They can also archive past data to provide trending and reports to help better understand what is needed in the future.
These systems are critical to plant operations. Failures can lead to noncompliance, costly chemicals, electricity waste, bypass, and other operational problems.
Most SCADA systems are set up and forgotten about until they become a problem. Problems are dealt with on a "get it up to running now" basis when they arise. The maintenance of the instrumentation is limited to calibration. Often, the system is not part of any capital or life-cycle programs.
SCADA and control systems have mission-critical functions. It is important to ensure their reliability. These systems can be maintained in compliance with the design by following basic maintenance procedures.
System Maintenance for Water Treatment SCADA Systems
These systems must be maintained by water and wastewater treatment operators. These are the minimum items that must be taken into consideration when maintaining a system.
The complete inventory of all critical system parts.

This includes information about the manufacturer and model of each PCL and every type of input/output device, communication equipment (radios and adapters), and OIT panels.

Copies of the most recent versions of the OIT and PLC programs, and preferably copies of the PLC/OIT program software. Also, a copy of each of the HMI programs.

These should be dated and given version numbers.

All control panel wiring diagrams: A complete set is kept in the office, and one in each enclosure.

You can scan the drawings if they are not electronically available.

This is a list of all the control loops and functionality.

This is a list of all instruments with the scaling used for programming.

This is a list of all analog outputs and their scaling.

The network map.

All work performed on the system by contractors or in-house personnel should be kept as a copy.

This information

should be included in the computerized maintenance management software (or CMMS), as work orders.

Cleaning schedules and instrument calibration are also available in the CMMS.

Periodic inspection of control panels, a function check for the uninterruptible supply of power, heaters, and lights, and general housekeeping (e.g. dust and cobweb elimination).

An inventory of all errors made by the system and any corrective actions are taken.

Documentation and treatment of nuisance alarms.
If you are interested in BLTI running a SCADA systems audit at your facilities contact us anytime.
Learn More about BLTI Houston SCADA Systems.
Related Posts
By accepting you will be accessing a service provided by a third-party external to https://blti.com/