Houston Area's Leader in Waste Water and Water Management SCADA Solutions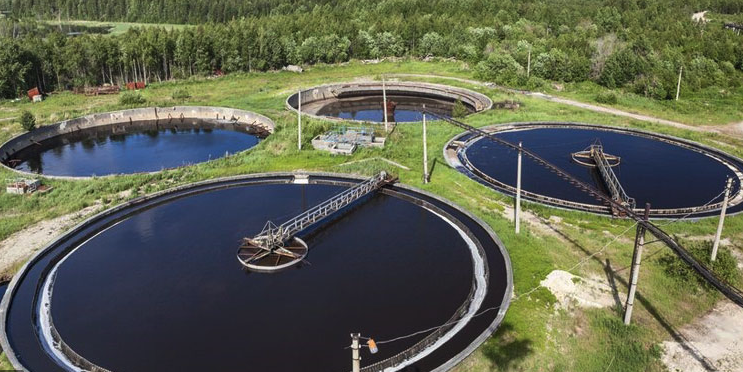 It is vital to ensure that your community has access to clean, affordable water. This can be done using effective and precise water and wastewater monitoring systems. Water quality is continuously monitored, from tap to tap to the source. This ensures water quality is consistent with state and federal regulations. BLTI has a long history of working with utilities and MUD districts throughout Texas and the Greater Houston Area to help with SCADA consulting and programming.
Older systems monitoring water and wastewater require a lot of staff, time, and resources. Digital networks are now used to monitor each stage of the treatment process. These digital networks and computer systems that collect and analyze real-time information are called supervisory control (SCADA).
SCADA can be used by water and wastewater management, utility departments, and other manufacturers to control their systems and provide consistent automated data. Key personnel can spot problems in real-time using SCADA through various data logging points.
SCADA has made steady progress over the last several decades, but it took many technological years to create the data integration systems and analysis systems we have today.
SCADA Development
SCADA was before industrial and utility operations were managed only by workers who could operate and monitor the equipment. These operations grew in size and required networking capabilities. Water and wastewater treatment companies started to use industrial control computers and telemetry in the 1950s and 1960s. Computer technology was more widely used in the industrial sector as technology advanced. With the introduction of microprocessors and programmable controllers, automated systems have become more efficient.
Automated monitoring became more sophisticated as utilities created local area networks (LANs), and updated their human-machine interface software. This was in the 1980s and 1990s. Although these systems were more advanced than previous technology, third-party software was not easy to integrate with existing water and wastewater management systems.
Open-source SCADA systems were the norm in the 2000s and adopted modern information technology like structured query language (SQL). Advanced systems can be connected to remote locations via secure servers. These advancements make it possible for data to be streamed 24/7 from anywhere in the world. These developments have enormous implications for utilities as well as public services.
SCADA for Water and Wastewater Monitoring Operations
Operators have instant access to information and can make quick decisions. Operators can access data faster and more accurately through digital monitoring. For Predictive Analysis, security flowmeters (data loggers) are strategically placed to transmit data to remote terminals. Operators of treatment plants receive the data. This data is used to identify potential problems, such as overflows and leaks, and can be used by operators to fix them. Water operations have access to up-to-date information that allows them to spot potential problems early and correct them. This helps reduce downtime.
Security is a top priority for utility companies. SCADA networks enable remote access to a connected camera system that can monitor vulnerable areas of the water utility infrastructure. This supervision allows management staff to better distribute resources throughout the system for support and repairs.
Automate Systems With SCADA
SCADA systems can now be automated, reducing the number of issues water and wastewater operators have had over their history. SCADA allows water facilities to detect even the smallest inconsistencies within their day-to-day operations. However, it still requires excellent field and plant managers. Automated systems can make water and wastewater more efficient and solve complex problems.
Monitoring wastewater treatment plants is vital as inaccurate or inefficient overflows can lead to expensive fines and violation of EPA regulations. A cloud-connected or automated SCADA allows operators to monitor wastewater flow and alert them to make necessary repairs or changes.
Lower Water Utilities and Consumers Prices
SCADA can lower operating a community's water distribution or treatment plant costs. SCADA allows operators to determine which systems need to be optimized and prioritized. SCADA has made utilities' operations more efficient by significantly improving operator interaction with system data. All industries can gain a detailed understanding of their workforce and where it should be used.
Do you want to learn more about how BLTI can help with your SCADA Systems to manage your water and wastewater operations in your community? Are you looking for professional operators knowledgeable in the most current SCADA systems? Contact us today to schedule a consultation about how our Houston team can help with your water or wastewater SCADA needs.
Related Posts
By accepting you will be accessing a service provided by a third-party external to https://blti.com/