Control Panel Supply Chain Demands/Issues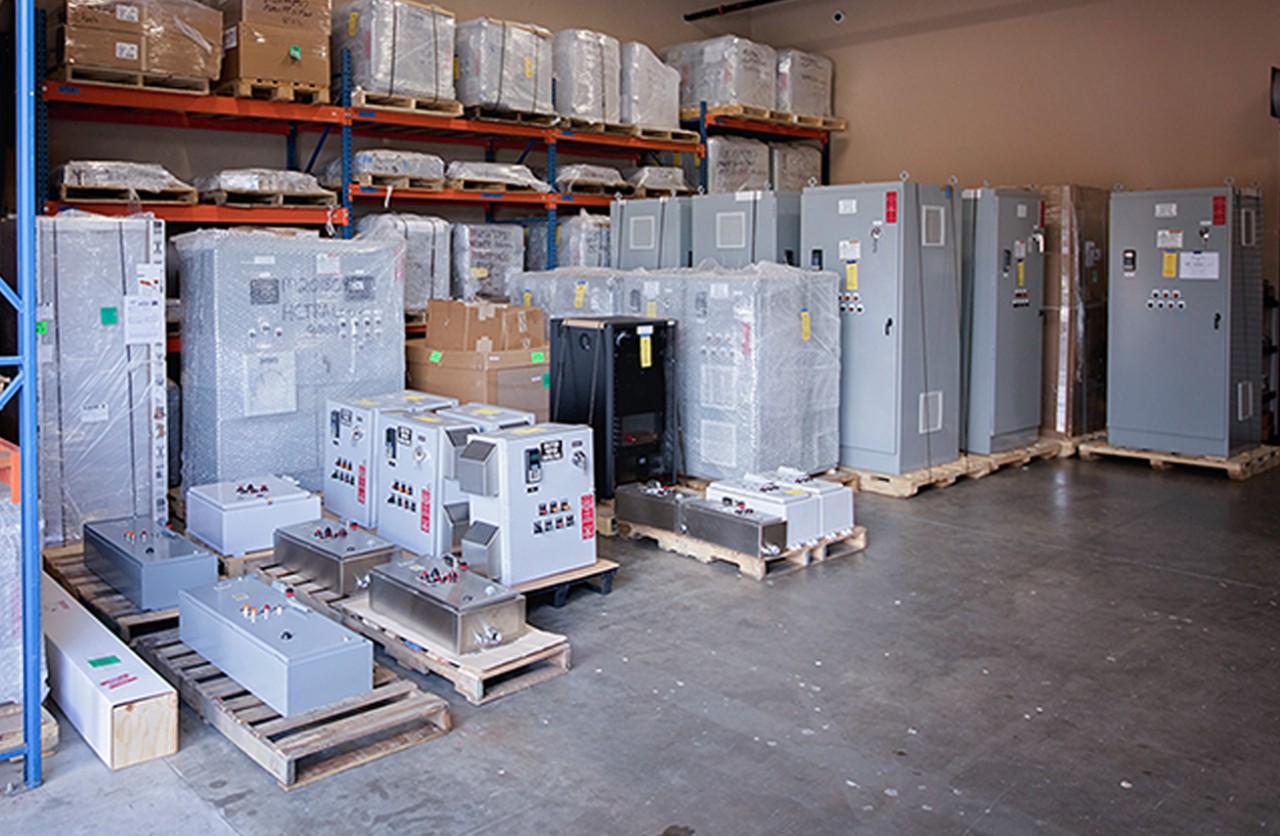 Companies around the country are experiencing global supply chain issues. Sadly, the global manufacturer's slowdowns are a shortcoming of the COVID -19 pandemic, not to mention the shortages of shipping containers overseas.
Many production facilities that manufacture equipment used for the design, fabrication, and assembly of control panels completely shut down during the beginning of the pandemic or were forced to reduce the number of products being manufactured due to employee shortages with illness and requirements to quarantine. That's was the beginning of the supply chain shortage, and was made worse when freight companies decided to reduce schedules under the mindset that there would be a drop in demand.
While people were working from home or having to convert their homes to be more conducive for both school and work, the need for products to help fulfill their needs grew. People were ordering more office supplies, and construction materials to complete home improvement projects. Many even decided to buy a new home, which created a higher demand for new home construction.
It is important as a company to make sure all of the parts and items we need to complete a job are arriving in a timely manner. When this timeline is disrupted, it can cause many issues with clients, customers, and even within the company. Understanding and foreshadowing these issues ahead of time can help give the company some time to plan and solve problems ahead of the disaster.
In order to mitigate other supply chain issues internally is with complete transparency between project managers, procurement, manufacturing, warehouse management, sales, engineering, and field technicians. It's critical for project managers to be in continual contact with other departments to evaluate and identify any risks that may prevent the project from being completed by the deadline.
This is also a great time for procurement teams to begin to evaluate new suppliers to diversify while being extremely mindful of the quality of the product's new suppliers. It's also critical to maintain documentation of suppliers' estimated lead times and share this data within the company.
This will alert others when components need to be ordered, and foreshadow problems ahead. This can cause issues internally when it comes to the storage of these items, which is why it's important to know how much available storage you have or if additional storage needs to be obtained.
Example: If we have a facility where we are installing a fire alarm, and access control system, we carefully review the project schedule against the lead times we have from our suppliers and make an informed decision on when to order the components needed to complete the project. We communicate with our warehouse managers to ensure that we have adequate storage to hold the items until the work is ready to be completed. We also take into account the number of field technicians we have available and pre-plan their schedule weeks out with proposed back-ups should someone fall ill.
Having a plan and documented procedures can establish a solid foundation to stay organized and ahead of the problems at hand. The supply chain issues are not going to be resolved anytime in the near future, so it's critical for those within trades to create processed and procedures that will enable you to get around these challenges.
Related Posts
By accepting you will be accessing a service provided by a third-party external to https://blti.com/