Houston Commercial Fire Alarm Services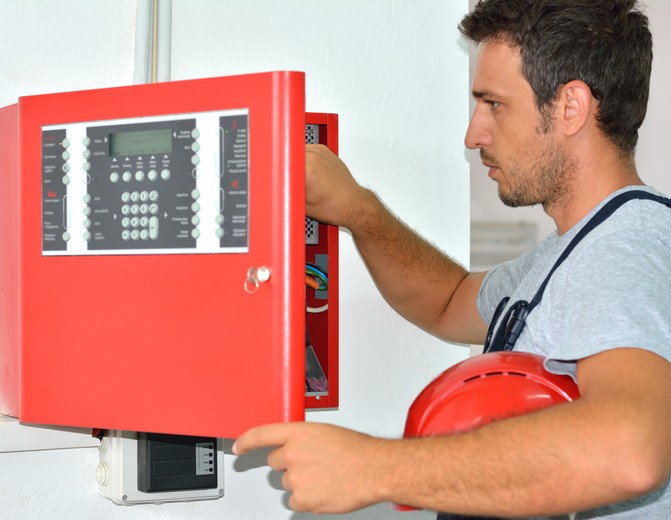 BLTI offers world-class safety and fire alarm installation, service, and monitoring. We are proud to be a partner with homeowners, property owners, business owners, facility managers, and other stakeholders in Texas.
A PERSONALIZED SERVICE TO YOUR PROPERTY
Because your assets, people, and property are all unique, there is no single solution to all of your security concerns. BLTI's fabricators, installers, and monitoring professionals will take into consideration your budget, security risk, lifestyle, and other factors when you entrust your safety.
We install and monitor equipment from leading manufacturers. We specialize in the following components for residential, commercial, and multi-unit properties:
Motion & intrusion detection

Fire alarms, sprinklers, pumps & suppression devices

Environmental monitoring

Carbon monoxide detectors

Video camera systems

Remote access and automation that is "Smart"



FULL-SERVICE FIRE PROTECTION & SECURITY
Every industry and property has its own fire hazards, security vulnerabilities, and life-safety requirements. BLTI can help you protect occupants and property by scheduling an onsite inspection. These services and products are available for residential and commercial fire protection.
Condominiums and high-rises

Office parks

Retail spaces

Restaurants & foodservice establishments

Healthcare and medical facilities

Education institutions
Our trained safety and fire professionals respond immediately to any emergency. They dispatch first responders and contact property owners. Property managers responsible for multiple buildings will find this comforting as they can rest assured that their security and fire systems are being monitored by our professionals.
Contact BLTI Today
BLTI has earned a reputation for providing quality work at competitive pricing, and we adhere to all local and national codes and insurance guidelines.
Related Posts
By accepting you will be accessing a service provided by a third-party external to https://blti.com/