Commercial Fire Alarm Systems in Houston & Gulf Coast Region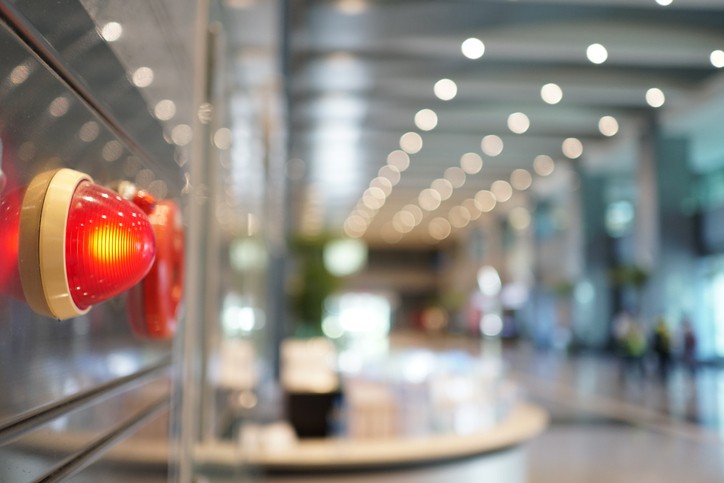 Our in-house design/build staff can exceed your expectations, meet your budgetary limitations, and help you with any new project requirements. This includes everything from the minor manual fire alarm system up to the most complex multi-story full-automatic detection mass notification system.

We have a thoroughly trained and certified team by Texas state licensing, NICET-certified, and factory-certified technicians. This includes equipment of all non-proprietary brands and some proprietary brands.
INSTALLATION OF COMMERCIAL FIRE ALARMS
BLTI specializes in custom-built commercial fire alarms to meet clients' needs in a variety of industries. We know how vital fire safety is to businesses and the many challenges that fire alarm design presents.
Our certified and licensed technicians are available to help you design and implement your fire alarm system. We have a wealth of knowledge in different industries and can spot improvements to your system, better ways to protect your property from fire, and more cost-effective ways to implement it without breaking the bank.
Protect your business by calling today
INSPECTION OF COMMERCIAL FIRE ALARMS
A few seconds delay in a real fire can cause more than property damage. It could also lead to severe injury or death. Therefore, you should check your fire alarms regularly for compliance and function.
Our certified team can inspect your commercial fire alarm system and confirm the operation of each alarm and all control and oversight systems. In addition, we will help you ensure that your company fully complies with all inspection requirements, including those of the government, insurance companies, and industrial standards.
Check that your fire alarm system operates according to code. The BLTI team can inspect your fire alarms.
COMMERCIAL FIRE ALARM TESTING
If a wire is tangled in a wall, it can cause the whole system to be useless. To ensure that your fire alarms work in the event of a fire, you should test them regularly.
We will walk you through the main functions of your fire alarm system. First, you need to feel confident when your alarm sounds. This means that you can rely on it to give you accurate information regarding an emergency at your home.
Call BLTI at 832-698-8000 to schedule testing for your commercial fire alarm system.
Related Posts
By accepting you will be accessing a service provided by a third-party external to https://blti.com/